OCP Tickets
Ogdensburg Command Performances provides the residents of northern NY and eastern Ontario with an affordable opportunity to enjoy many of the same performances that are available in metropolitan areas without the expense or the inconvenience of winter travel. Last season, despite social distancing requirements, almost 3,100 theatre-lovers from 72 towns and Canadian postal codes experienced the magic of Command Performances.
​Communities with abundant arts opportunities have higher standards of living, are better able to attract business and industry, and experience stronger economic growth. OCP is very proud of the role it has played in creating a vibrant cultural environment for almost 60 years.
To purchase Single Tickets click a link on the 23|24 Season Tab
To order Season Tickets...
~ call the Box Office: 315 393 2625
~ mail the brochure to: 1100 State Street | Ogdensburg NY 13669


When purchasing tickets please take special note of the time of each performance
​
Masks are optional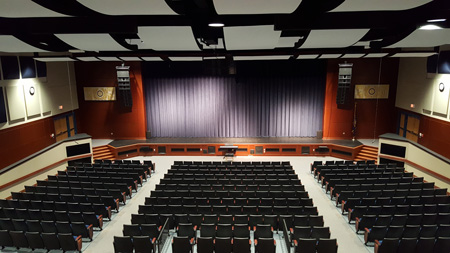 "FRIENDS" PAY LESS!
[With Minimum $35 Donation]
ORCH 1 $39 / $35*
ORCH 2 $32 / $29*
ORCH 3 $28 / $25*
ORCH 4 $17 / $15*
FULL PRICE
ORCH 1 $43 / $39*
ORCH 2 $35 / $32*
ORCH 3 $31 / $28*
ORCH 4 $19 / $17*
*Senior Citizens 62+/Full Time Students -22 Years
To order Season Tickets call the Box Office : 315-393-2625
SEASON TICKETS
SAVE MORE - For as little as $75 You Can See 5 Shows!
( Up To 20% OFF Full Price Tickets )
ORCH 1 $174 / $156*
ORCH 2 $144 / $130*
ORCH 3 $123 / $111*
ORCH 4 $75 / $67*
*Senior Citizens 62+/Full Time Students -22 Years